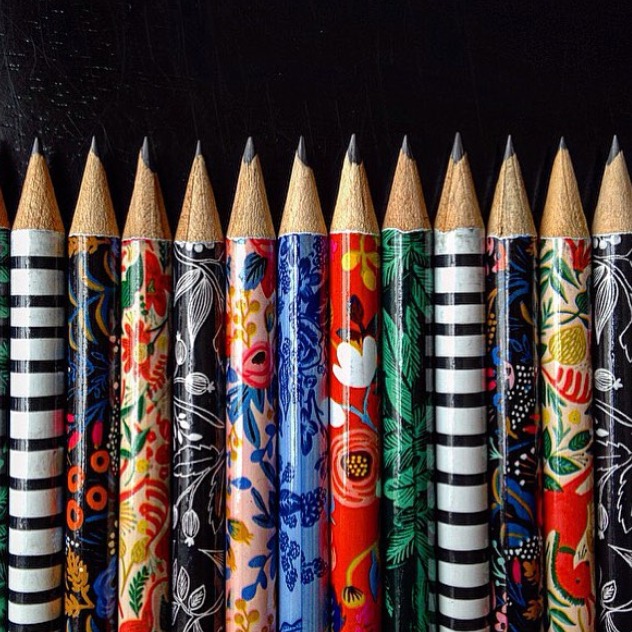 I'm easing into the new year like it's a cold swimming pool. Our Christmas tree is still decorated and drying out in the corner of our living room. My new 2016 planner arrived today, just in time for the third week of January. As much as this month is a season of lists (as I said last week), it's also a season of contemplation and reflecting on the journey of the past twelve months. On the blog, this means I want to review my significant posts from 2015. This week, instead of linking to other people's work, here's a rundown of posts from The Epilogue.
A post for bibliophiles who want to add to their reading list. Last week, I shared the books I read in 2015. For even more books, see this post from last January.
Too much inspiration can make you sick. Or, at any rate, lazy. Exhibit A. 
I want to create beautiful, meaningful things. And then I decide that eating a bowl of granola is more important. See this post for how to respond to resistance (or the urge to get a snack) when you're trying to create.
On grief. In March, a vacation to Florida turned into a week-long vigil in a hospice room as my grandfather passed away. There's so much more to say about that time. But for now, these words will have to do.
I used to love poetry. Then I went through a phase when I thought it was an exclusive acre of literature that ordinary people couldn't trespass. In April, I rediscovered my love for it. Read about it here. Then see this post for a recap of my Poetry Month and all 26 poems I shared.
The necessity of solitude. And some wisdom from Anne Morrow Lindbergh.
The Life-Changing Magic of Ignoring the Mess. There's nothing wrong with decluttering. But in the seasons that its been my top priority, my creative work has suffered. Read about it here.
This fall, I met a bear face to face. I wasn't afraid. He ignored me. If you're still intrigued, read the story here.
This is the most helpful Scandinavian skill I've ever tried to master. After making homemade lefse, of course.
The time I realized I can't be anything I want to be. This post is a couple years old, but I still find this lesson applicable to my life and craft.