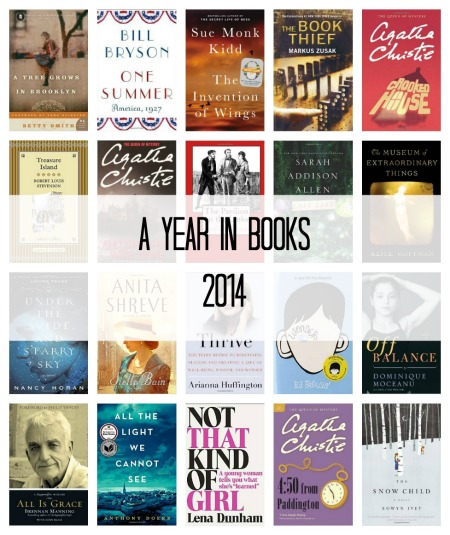 Every January, I hear resolutions that go something like this: "This year I'm going to read 57 books!" or "I'm going to read a book a week!" I know people mean well. These enthusiastic proclamations, however, make me feel a little guilty.
I'm a slow reader.
It has nothing to do with reading ability and everything to do with how I read. I don't read books, I inhabit them. Lingering over sentences, scrutinizing characters, envisioning scenes. Sometimes I'll even read aloud to an empty room just to hear the music of a particular sentence. When nearing the end of a good book, I'll take a break—sometimes days—to make it last longer.
Maybe "deliberate reader" is a better term. (Although that gives the trait a gloss it doesn't deserve.) There are definite drawbacks to being a deliberate reader. For instance, I'm a book club drop-out. My former book club reads only one book a month, but I could never finish the books in time for our meetings. (Except for the time we read A Christmas Carol. Knowing the Muppet version will get you pretty far in that discussion.) That's why I was surprised when I tallied the books I read in 2014. I would've guessed a dozen or less, but I actually read twenty. Of course, right away I thought I should try to outdo that number in 2015. Then I remembered I was talking about me.
I've listed my 2014 books below. You won't find comprehensive plot reviews here, only my reflections on each book (some more thoughtful than others). The starred titles are the ones I recommend.
*A Tree Grows in Brooklyn, by Betty Smith
This book is a classic—appearing on school reading lists everywhere—but I'd never read it. The beginning was slow but gained momentum as the world of the Nolan family came to life around me. The author, Betty Smith, had a similar background to her main character—growing up poor in the Williamsburg area of Brooklyn at the turn of the 20th century. A story of resilience.
*One Summer: America, 1927, by Bill Bryson
Bill Bryson is one of my favorite writers. I appreciate how he can tackle significant issues while using humor. That said, this book was not typical laugh-out-loud Bryson. It was a compelling history of one significant summer in the U.S. and covers an ambitious range of topics: aviation, baseball, Charles Lindbergh, mass media, the origins of celebrity culture, the Sacco and Vanzetti trial. Bryson makes all of them intriguing. This is a book that I—perhaps annoyingly—read out loud to people and quoted at dinner. If you read it, you may find yourself beginning many sentences with "Did you know…?"
Lost Lake, by Sarah Addison Allen
I found this book via Goodreads and was taken in by its synopsis and 4-star reviews. Sarah Addison Allen appears to have a devoted following but I didn't like her writing style at all. The plot intrigued me at first but quickly became trite and implausible. Elements of fantasy were introduced that seemed inconsistent with the world the writer had created. (For instance—spoiler alert—a magical alligator that used to be a human?) Beyond that, the characters were predictable archetypes and by the end of the book, I didn't care what happened to a single one. Not how you'd like to feel at the end of a book.
*The Invention of Wings, by Sue Monk Kidd
One of my favorite books of the year. The story follows the lives of two women, Sarah and Hetty (also called Handful). Sarah is born into a rich Charleston family in the early 19th century and is given Hetty as her slave when both girls are 11. Despite my history degree, I knew very little about pre-Civil War urban slavery. It's a different world than the sprawling plantations and cotton fields typically associated with American slavery but just as cruel and heartbreaking. Kidd's words breathe life into forgotten historical figures and still-relevant cultural issues.
The Crooked House, by Agatha Christie
My husband and I love listening to mysteries when we take road trips. A couple of years ago, we listened our way through the Sherlock Holmes' canon and have since moved on to other mysteries including Agatha Christie. Christie's plots can be formulaic—foreboding manor house, disputed inheritance, strained family relations—but this was one of my favorites. The characters were more complex than typical Christie and you had a chance of solving the mystery yourself—though in the end, I didn't. 
The Book Thief, by Markus Zusak
Every so often there will be a book that I dislike at the beginning but by the end, I'm crying. This was one of them. The first few chapters are laborious, partly because the author uses Death as the book's narrator which creates distance between the reader and the characters. Eventually, I came to care for the characters. More than anything, I think this book is important because it goes beyond stereotypes of Nazi Germany. It follows ordinary German people who were either inordinately caught up in, or resisted, the Third Reich. Not every German was a Nazi, and the ones who were not often suffered horribly. You could consider this book a tribute to their struggle.
And Then There Were None, by Agatha Christie
I'd been told—by more than a few people—that this is one of Agatha Christie's best mysteries. I think I would've liked it more if I wasn't as familiar with Christie's literary toolbox. I thought it dragged on and became tedious. If you've never read Agatha Christie, however, this could be a good introduction.
The Museum of Extraordinary Things, by Alice Hoffman
A mysterious, vivid story about a young woman who lives in a museum of oddities with her father at the turn of the 20th century. I enjoyed it, but there are parts of the plot that are underdeveloped, including (sadly) the conclusion. 
*Under the Wide and Starry Sky, by Nancy Horan
When I hear "Robert Louis Stevenson" I think swashbuckling adventure stories and always assumed the writer himself was a sort of pre-Hemingway Hemingway. It turns out he wasn't. Through the eyes of his wife, Fanny, this story reveals a man with dreams that were often hindered by his own physical limitations. Stevenson was sick, off and on, for his entire life. Some of his greatest works were written when he was bedridden. 
Treasure Island, by Robert Louis Stevenson
I somehow missed this book as a child, but it would've scared me to death anyway. (I was afraid of the kitschy audio-animatronic pirates at Disney World, after all.) After becoming better acquainted with Robert Louis Stevenson in Under the Wide and Starry Sky, I wanted to read his most famous work. This is the classic pirate story. We listened to it on a road trip on a dark, rainy night. A perfect setting if you can manage it. 
Stella Bain, by Anita Shreve
I'm starting to see a theme in my reading habits, it's called the early 20th century. Stella Bain awakens in a World War I field hospital and can't remember anything about her identity other than her name—and even that is called into question. An entertaining puzzle.
Pavilion on the Links, by Robert Louis Stevenson
This is a story that typically appears in a collection of Stevenson's short stories. No pirates but still suspenseful.
Thrive, by Arianna Huffington
Even media moguls burn out. When Arianna Huffington did, she took a thoughtful look at how she was defining success in her life. Her conclusion was that personal well-being shouldn't be neglected in a person's pursuit of success and happiness. She started to make changes in her own life and encourages readers to do the same; changes such as getting adequate sleep, being mindful, placing limits on technology use, serving others. She also has the scientific research to back up her claims. It made me reflect on our culture's glorification of busyness (and my own) and rediscover the value of rest, long walks, and looking outward.
Wonder, by R.J. Palacio
I'm still trying to figure out what I think of this book (months later). This is an award-winning middle-grade novel that topped all the important lists in 2014. The characters are endearing but Palacio ties up conflict a bit too neatly, even for a children's book.
Off Balance, by Dominique Moceanu
I was in middle school when the Magnificent Seven won the team gold medal in the 1996 Olympics. The fact that I had already grown to my adult height of 5'9 and couldn't do a decent cartwheel didn't dampen my short-lived aspirations to be Dominique Moceanu. Now, as a gymnastics coach and mother of two, Moceanu has written her autobiography including her account of the Olympics in Atlanta. Not surprisingly, things weren't as they appeared and as a one-time fan, I enjoyed reading her side of the story. 
All is Grace, by Brennan Manning
A doubter, a failed Catholic priest, a lifelong alcoholic, Brennan Manning was all of these things. He was also a relentless follower of Jesus, a gifted teacher, and a person who knew the power of grace. This book is his autobiography, written shortly before he passed away in 2013 at the age of 78. He's best known for The Ragamuffin Gospel but his book that had the most impact on my own life was Ruthless Trust.

**All the Light We Can Not See, by Anthony Doerr
This is my favorite book of the year. By the time I first heard about it, there were already a few hundred people on my library's waiting list. In a rare move (for me), I bought my own copy of the book. I wrote a little about it and its author here.

Not That Kind of Girl, by Lena Dunham
The cover design is where the similarities between Lena Dunham's book and anything by Nora Ephron end. Dunham considered the late writer a mentor and friend, but this collection of essays lacks Ephron's insight and ability to connect to the everywoman. If anything, Dunham's tell-all writing style has the opposite effect, especially as it reveals the privilege that propelled her fame. At its worst, the book reads like her unedited and uncensored college diary. At its best, it's like an email from your funny friend who has a slightly more interesting life.
4:50 From Paddington, by Agatha Christie
It's a testament to this story's complexity that now, two months later, I can't remember the ending. Or it could be evidence of my bad memory. This was my first Miss Marple mystery. (Christie has two main detectives who appear in her books, Miss Marple and Hercule Poirot.) This was another audiobook for me and the actor who read it was excellent. Another road trip recommendation.
The Snow Child, by Eowyn Ivey
This is a modern retelling of a Russian fairy tale set in the wilderness of 1920s Alaska. The lonely, frigid setting appealed to me when I found it at the library before Christmas. In December, my state is like Alaska with less wolves. I liked the book until the story suddenly became less like a fairy tale and more like a Lifetime movie. 
And with that, I'm making a resolution for 2015 after all: Read less books that are set in the early 20th century. My first book is Americanah, set in the late 20th-century, so I'm off to a good start. But you know how resolutions go…