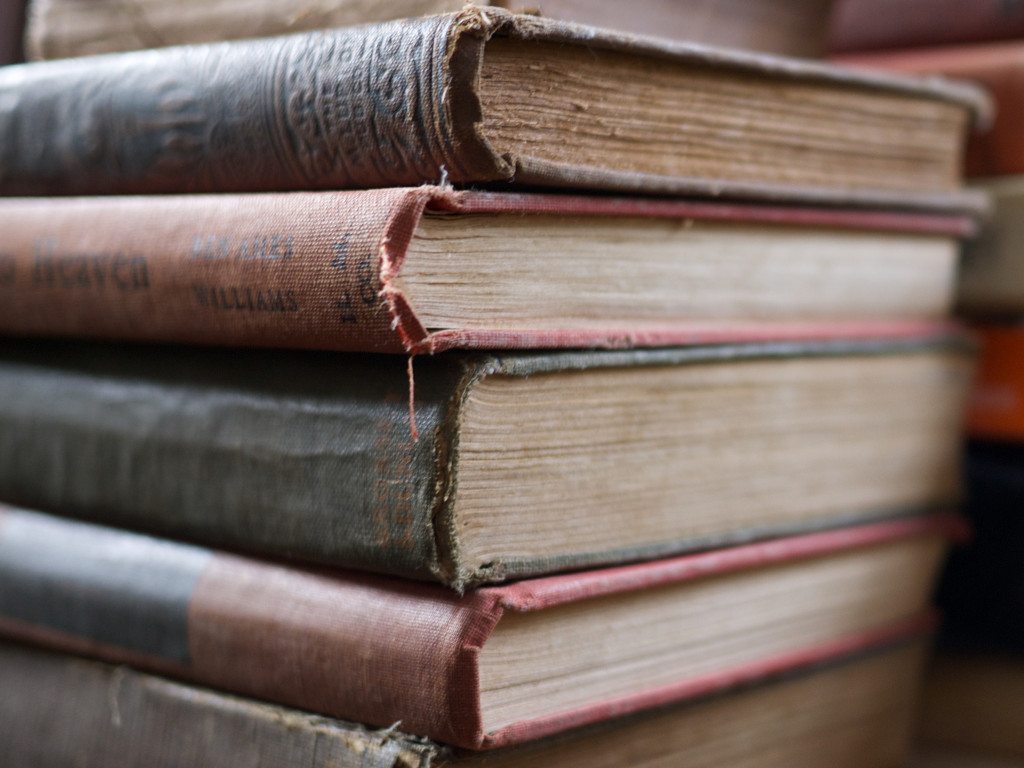 January is the season of lists: goals to achieve, drawers to organize, trips to take, and in my case, books to read. This time of year, conversation (especially online) often turns to the books people have read in the past 12 months. It's the perfect time to gather recommendations, get on the holds lists at the library, and avoid future book droughts. Sometimes when the conversation turns to books, however, it can feel a little like this Portlandia clip. As I've said before, I'm a slow reader by habit so I can never impress people with the number of books I've read. Furthermore, I sometimes read books and authors that just aren't trendy. If someone's rhapsodizing about Gone Girl or the next dystopian thriller I'm not about to chime in with: "Sounds good, but have you read Forever Liesel?" I have broad tastes when it comes to books, but then again, we all have our guilty pleasures and the genres we turn to again and again. (For some of us, those might be WWII dramas.)
So it's with some hesitation I share my round-up of 2015 reads with you. Books are personal and yet, universal. Sometimes I read the book everyone is reading and sometimes I read a decade-old memoir about The Sound of Music. It takes all books to make a library. For me, 2015 was the year of Mary Oliver. (I read three of her books this year with one more on deck.) I read my first graphic novel and enjoyed it so much that I read five more. I also started listening to audio books on my commute, a habit that's turned a boring drive into something I enjoy. In last year's book round-up post, I commented on each book I read. This year, I've created a visual of all my books and will highlight only a few of my favorites. If you see a book here that I don't mention and would like to know more, feel free to ask about it. Also, I'd love to hear the books on your list—the ones you've read or the ones that'll be stacked on your nightstand in the months ahead.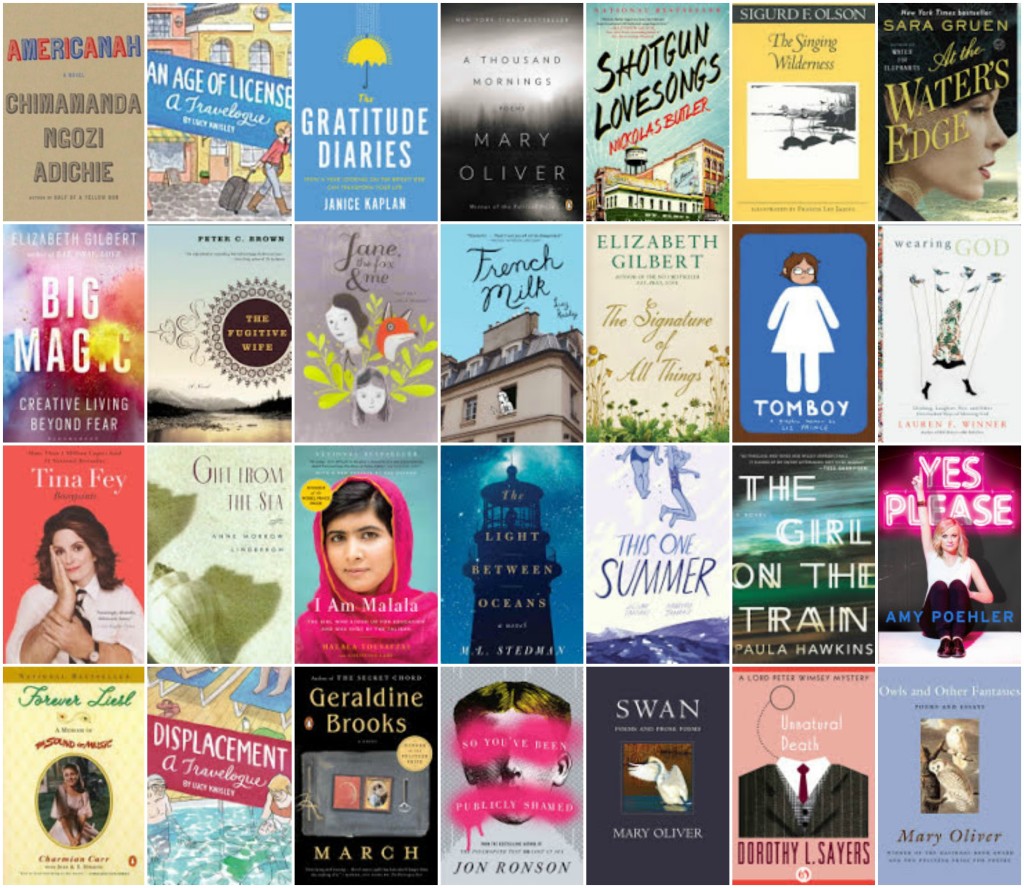 Americanah
by Chimamanda Ngozi Adichie
I started 2015 with the novel Americanah and shared my thoughts on it here. In short, I thought it was illuminating. This year I'm adding the author's Half of a Yellow Sun to my list. 
Gift from the Sea
by Anne Morrow Lindbergh
This is a small but beautiful collection of meditations on what it means to be a woman in various life stages. Anne Morrow Lindbergh—wife of Charles Lindbergh—first came to life for me when I read a fictionalized account of her in The Aviator's Wife. She was a strong, resilient woman who was eclipsed by her own husband's celebrity. But she also had modern ideas about womanhood. This book was written 60 years ago, but in my opinion, its ideas are transcendent.
A Thousand Mornings
by Mary Oliver
Mary Oliver is a contemporary poet who is quoted everywhere. Her words get trotted out at graduations and show up on art prints. I was familiar with her work, a poem here, a poem there, but had never read an entire volume. A Thousand Mornings was my first. I read it in one sitting by accident. I kept telling myself "one more" until suddenly, it was over. I'm now working my way through the Mary Oliver canon. 
I am Malala
by Malala Yousafzai
Since 2012, Malala Yousafzai seems to be everywhere. She was the girl who was shot by the Taliban and survived to defy them. A girl who promotes peace and girls' education. But before all of this, she was an anonymous child growing up in rural Pakistan. She was a competitive student who had many friends. She squabbled with her brothers and was doted on by her father. Malala's horrifying confrontation with members of the Taliban (and her miraculous recovery) is certainly the lynchpin of this story, but there's more to it than that. As Americans, we often lack a nuanced view of this conflict-ridden part of the world. We hear the headlines and see the images, but we lack context. One thing I appreciated most about Malala's story is that it gave me context, providing the history of her people and some understanding of the cultural complexities of her society. Ultimately, it gave me greater understanding and empathy. Any book that does that is worthwhile.
Displacement: A Travelogue
by Lucy Knisley
Graphic novels have been taking over the publishing world for the past 10 years. (For more on their growing popularity, check out this article from Publishers Weekly.) I enjoyed comics as a child. After snatching the newest Babysitter's Club book off the shelf, I headed for my library's stack of Betty & Veronica comic books. (The Babysitter's Club, interestingly, has been re-created as a graphic novel.) After picking up a copy of Displacement, I discovered that I still enjoy comics. Displacement tells the story of twentysomething Lucy (the author) and the cruise that she took with her grandparents. I loved Knisley's style and could relate to her close relationship with her grandparents. She's adept at capturing the humor and sadness that's a part of watching loved ones grow older.
Wearing God
by Lauren F. Winner
Lauren Winner came to prominence in the early 2000's with her memoir Girl Meets God. Last year, after experiencing what she has called a "mid-faith crisis," she released her first book in 3 years. Wearing God explores the little known metaphors and language that the Bible uses to describe God. The book gave me a lot to think about, including a passage where the author reflects on the limits of language that has resonated with me ever since: "I cannot describe God in the same way that I cannot describe a picture I am holding millimeters from my eyes—the picture is made strange and unknowable not because it is distant but because it is so close."