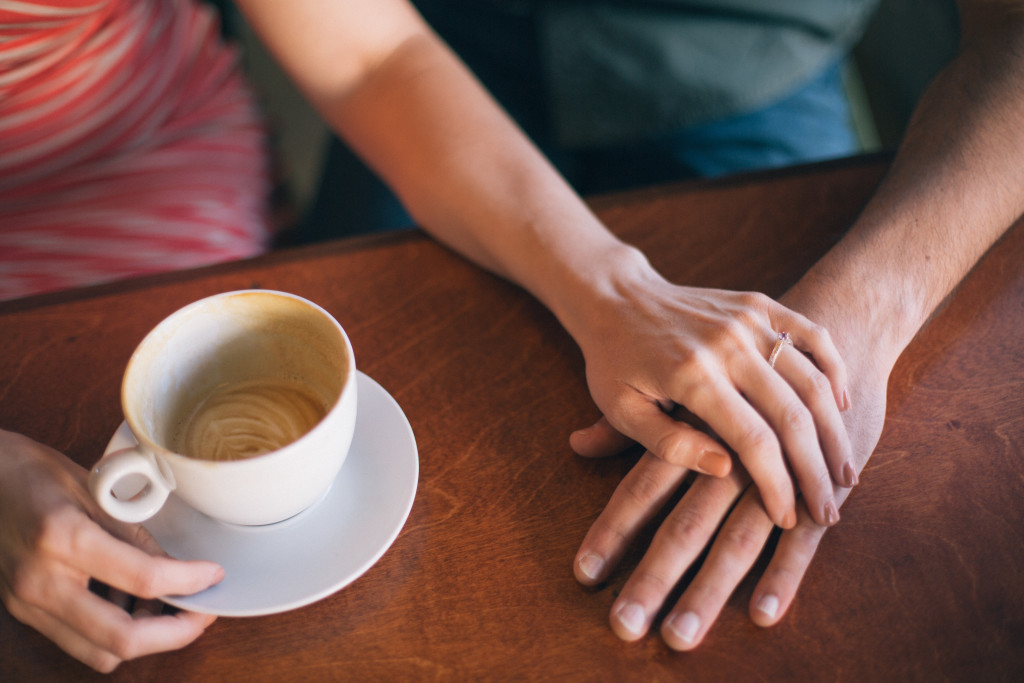 I first read Shakespeare in high school. At the time, his language was more puzzling to me than introductory French. In French class, I had no problem ordering a coke, politely declining a ham sandwich, and informing strangers that I had a pen. J'ai un stylo! Shakespeare's English was unwieldy. Most of the words were familiar but they seemed to be in the wrong order. 
I never fully appreciated Shakespeare until I saw Twelfth Night performed by a local theater company when I was in college. It was an outdoor theater—the floor was made of wood chips and the ceiling was the summer night sky. The sets were simple but the actors ignited the language with emotion. Probably for the first time, Shakespeare made sense to me. Since then, I've seen many more of Shakespeare's plays and have read some of his poetry. This sonnet was read at our wedding two years ago, and it's one of my favorites. If you're able, I'd recommend reading it aloud.
Sonnet 116
by William Shakespeare
Let me not to the marriage of true minds
Admit impediments; love is not love
Which alters when it alteration finds,
Or bends with the remover to remove.
O, no, it is an ever-fixed mark
That looks on tempests and is never shaken;
It is the star to every wand'ring bark,
Whose worth's unknown, although his height be taken.
Love's not Time's fool, though rosy lips and cheeks
Within his bending sickle's compass come;
Love alters not with his brief hours and weeks,
But bears it out even to the edge of doom.
   If this be error and upon me proved,
   I never writ, nor no man ever loved.