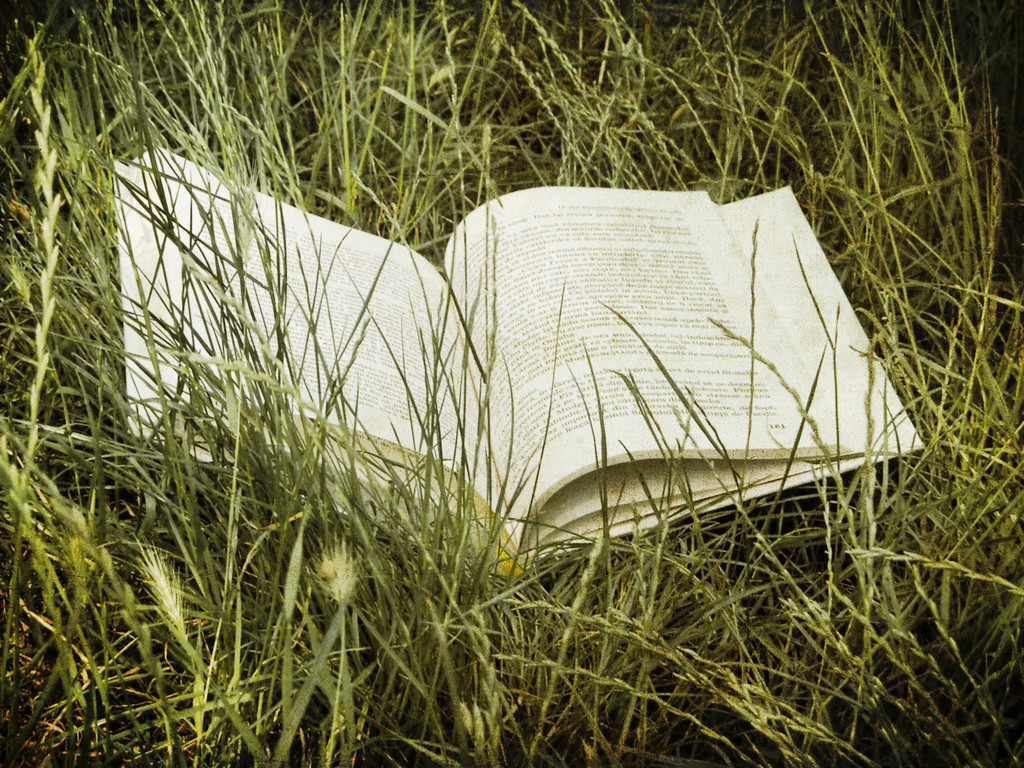 My reading habits don't change according to the season. For the most part, the types of books I read in June are the same ones I'd read in November. (There are exceptions. See this attempt at reading Wuthering Heights. If I had read that book in June, maybe I would've had the tenacity to finish it.) I love the idea of "beach reads," but in practice it's hard for me to read any book on vacation, even those with breezy plots.
Through trial and error, I've realized that magazines are my favorite things to read at the proverbial beach. (Where I live, I'm more likely to read at a campsite picnic table or a grassy park.) The compact length of magazine features makes them ideal for distracting environments. Furthermore, it's ok if a magazine suffers a soda spill or loses its cover in transit. My top three magazines for summer reading are Outside, Real Simple, and Relevant. The first two occasionally make room for long-form nonfiction. Their stories are thought-provoking but don't require the commitment and attention span that a book does. 
That said, I do have a list of books I hope to read in the coming months. I could call it my summer reading list but as I explained here, I'm a slow reader. I'll probably still be making my way through this list when the first snowflakes show up. Also, I should note that this is not a list of book recommendations because I haven't read them yet. 
March, by Geraldine Brooks
This book (which won the Pulitzer in 2006) is a prequel to Little Women. It tells the story of Mr. March, a character who's essentially a shadow in Louisa May Alcott's classic book. A friend repeatedly recommended it to me, then kindly bought me a copy.
The Signature of All Things, by Elizabeth Gilbert
I've read a couple of Elizabeth Gilbert's nonfiction books and I'm curious to see how she approaches a novel.
People Over Profit, by Dale Partridge
Sevenly is a fantastic company that does social good by selling graphic tees. Sevenly founder and CEO Dale Partridge is only 28 years old, and this book is the story of how he built his multi-million dollar company by putting people first.
An Unnecessary Woman, by Rabih Alammedine
I first heard of this book when it was nominated for the National Book Award alongside All the Light We Cannot See (my favorite book since Unbroken). 
Bad Feminist: Essays, by Roxane Gay
I've been interested in feminism since the Spice Girls introduced me to the concept of "girl power." (I know, I should credit someone more reputable such as Gloria Steinem but there you have it, Sporty Spice was the first feminist I ever knew.) 
Wide Sargasso Sea, by Jean Rhys
Have you ever had a book idea only to realize you're about 50 years too late? I've always been intrigued by the first Mrs. Rochester in Jane Eyre and thought that hers would be a story worth telling. Jean Rhys thought so too and wrote this novel telling her side of the story.
French Milk, by Lucy Knisley
Lucy Knisley's Displacement was my introduction to graphic novels and I really enjoyed it. Knisley has a winsome way of blending humor and solemnity and I'm looking forward to seeing her take on French culture.

Light in August, by William Faulkner
I've quoted Faulkner twice on this blog yet have never read any of his books. I should probably remedy that.
Cheap: The High Cost of Discount Culture, by Ellen Ruppel Shell
This book may ruin bargain-shopping and coupons for me, but the enlightenment will be worth it.
God Help the Child, by Toni Morrison
I haven't read Toni Morrison since high school English class. There are 80 people ahead of me on the library's hold list so I'm guessing this may end up being a fall read.
Rounding out my book list, I'll likely read something by P.D. James. I love a good detective story (and mediocre ones) and have yet to read anything by James. I may not get to them until next summer, but feel free to pass along additional book recommendations. Beach reads or couch reads welcome.